Since I seem to be on a Shepard Fairey kick lately, here are some pieces of artwork from him that I really enjoy.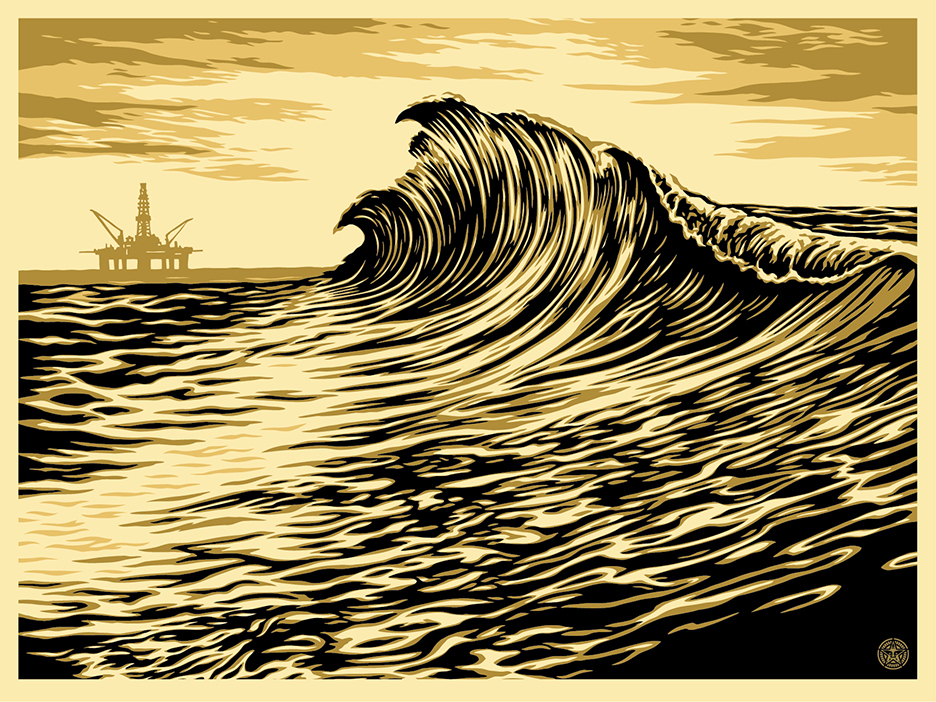 "Water Is The New Black" - screen print 18" x 24"

This image is just a really great use of contrast. Water is really hard to capture in drawing, this image captures it brilliantly though. The politics of the image are very clear, especially with the oil rig looming in the background. Proceeds from this print were donated to preserve clean water resources.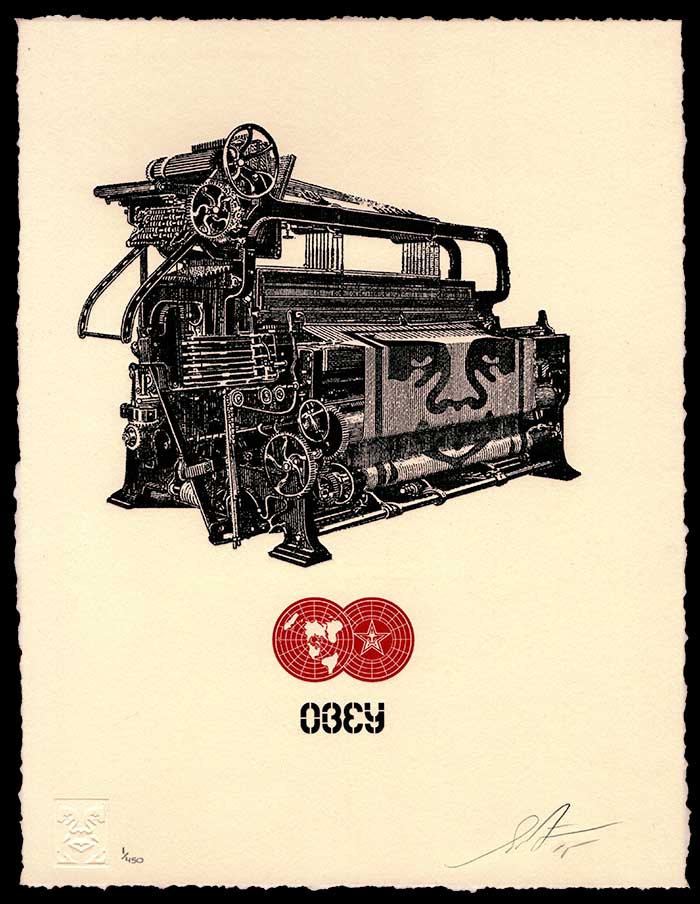 Obey Loom Letterpress - Letterpress 10" x 13"

I remember back in high school my mom let me take a weekend trip down to Boston. That alone was pretty awesome of her, but I remember seeing this image for the first time by the door at a record store on Newbury St. I don't remember what I got at that record store, some hardcore cds that I was really siked on at the time, but this image always stuck out to me. I should have bought the Shepard Fairey print instead...
 
BRIGHT FUTURE - Screen print 30" x 30"

I love the political message of some OBEY prints and this one is no exception. What I like the most about this print is that there is a matching mural here in Denver.
Soup Can 1 - Screen print 18" x 24"

People love to compare Shepard Fairey and his work to Andy Warhol. I think in some ways there are very good reasons to make a comparison between the two and this image clearly agrees.
I could realistically sit here and post images of screen print after screen print, but I'll hold off. Of the images that I did post though, which one is your favorite? Leave a comment below.